The Selfridges Eye:
March 2018
Our creative researchers hotfoot it around the globe, bringing us news of the latest crazes, future trends and awe-inspiring innovations in the world of art and culture. So what have they been up to this month? From the amusing to the amazing, the weird to the wonderful – here are the things they can't stop thinking about…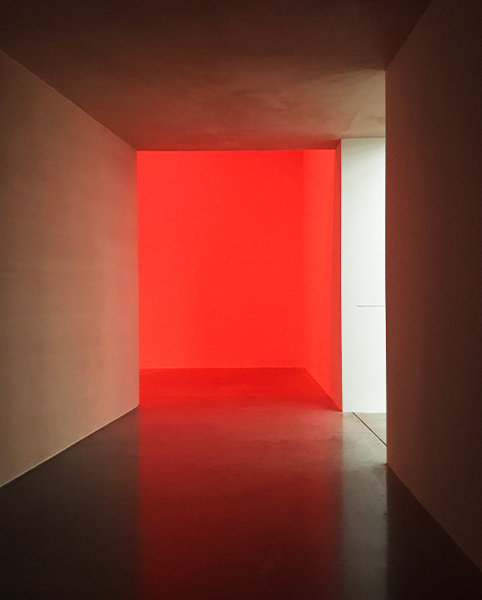 White-washed walls have long been favoured by galleries for cutting out distractions and immersing the art punter into an attitude of reflection. So what happens when Eddie Peake comes along and coats the White Cube gallery in a wash of pink? His latest show, Concrete Pitch, reimagines the gallery space as a playground for adults, ripping up the idea of a conventional gallery setting. The show combines a mixture of sculpture, sound, painting, performance and installation, which together explore themes of self-identity and the urban landscape. Within the set-up you can even spy Peake inside a box, tap, tap, tapping away on his laptop, only to occasionally emerge and climb into a self-contained triangular structure. Long live millennial pink!
Catch Eddie Peake's, Concrete Pitch, at Bermondsey's White Cube until April 8 2018.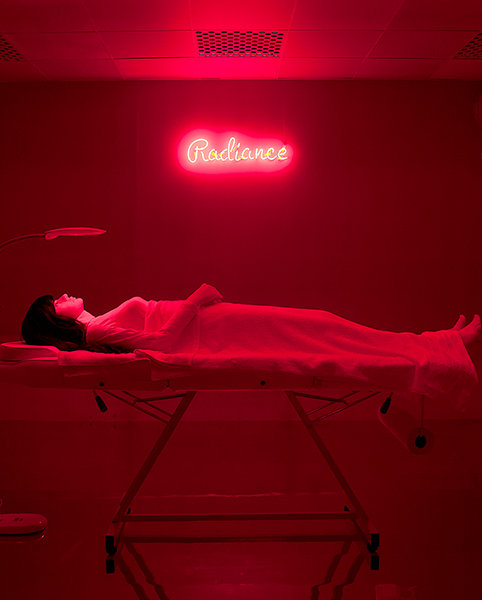 It's been a long-time dream to step inside one of Juno Calypso's photographs. The photographer first caught our eye a few years back with her one-woman Honeymoon series, featuring, well, herself, her alter-ego and a pretty fabulous heart-shaped Jacuzzi. Now she's opened up a fantasy beauty salon inside an unsettling red-lit basement in Covent Garden, London. Entering the space feels as if you are walking into one of Juno's photographs as you're greeted by imaginary staff, freaky figures dressed in gowns and beauty masks. It's all a bit eerie – but isn't our obsession with ourselves exactly that? The salon calls into question the rituals of beauty, femininity and self-improvement. In true Juno style, this is also a major selfie opportunity. This truly is selfies as art and art for selfies.
Catch Juno Calypso's, The Salon, at Galeria Melissa, Covent Garden showing until April 15.

Liberian-American CFDA-winning Telfar Clemens has consistently rewritten the designer handbook ever since he launched his gender-fluid streetwear line in 2005. For his recent collection, he's redefined the buying process by hosting a self-described 'democratic fashion experience'. Rather than leaving it up to buyers to choose what goes into production, he handed over the power to the Insta audience to vote for what they want to see made and sold. It's this conceptual art approach to high fashion that really gets us excited.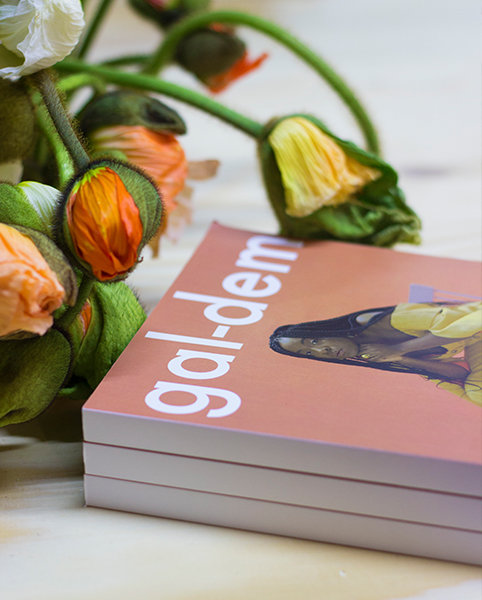 If you haven't got yourself a copy of Gal-dem magazine yet, you seriously need to reconsider your reading list. The London-based collective is a hefty 70 gals strong and run exclusively by women of colour. Together they challenge the lack of diversity in the media landscape by serving up juicy, intelligent and witty opinion pieces, both for their online magazine and printed editions. Cautious not to get too caught up in race-related gripes, they use the platform to voice their opinion on a huge variety of topics, from politics and fashion to Justin Timberlake and craft beer. These gals are a powerful force, tackling the lack of diversity in the media head on. We can't wait to see what 2018 has in store for them.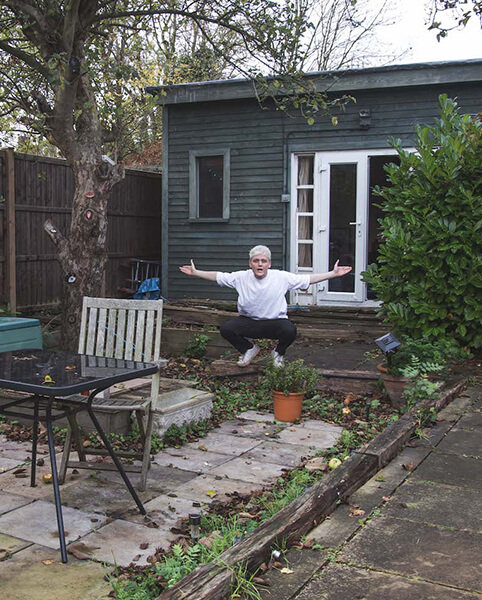 The best restaurant in town
How do you get to be the number-one-ranked restaurant on TripAdvisor? Do you: a) hire someone Insta-famous, b) pioneer some ahead-of-the-trend fad (gold leaf fry-up, anyone?), or, c) combine some microwave meals, a few mates and the power of the internet? If you answered C, then you are, in fact, correct. As proved by London-based writer Oobah Butler, who sent the food world into an absolute frenzy with his hoax restaurant, The Shed. Butler pitched the 'restaurant' as an 'eat by mood' experience, which, with the aid of a few enthusiastic reviews from friends, quickly became a magnet for die-hard foodies trying to get a reservation. For the finale, Butler opened his own garden shed to the public and served them a feast of microwave meals. Some punters enjoyed themselves so much they asked to come back for more. Are we all getting too gullible or is fake news getting really out of hand?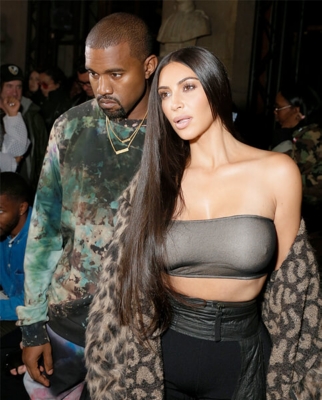 Call us traditional but we'd feel pretty hard done by if all we got for Valentine's Day was an Instagram post. But, then again, we aren't dating Kanye West. The rapper-cum-designer made a fleeting reappearance on Instagram after months of silence, all in aid of wishing his Kim a happy V Day. The brief comeback sent shockwaves through the entire Insta community and featured on more media channels than we can count. What's love if it's not declared on Instagram, after all? First Kim clones, and now this. We have to give the guy creative credit where it's due – West, we await your next move.