SELFRIDGES LOVES:
STANDING OUT IN A SEA OF BLUE JEANS
Much like diamonds, denim is for ever. But that doesn't mean there aren't plenty of new and exciting ways to keep it fresh. From front-split jeans to unexpected embroidery, we've cherry-picked the best new-season denim gems to ensure you stand out from the blue-jeans brigade.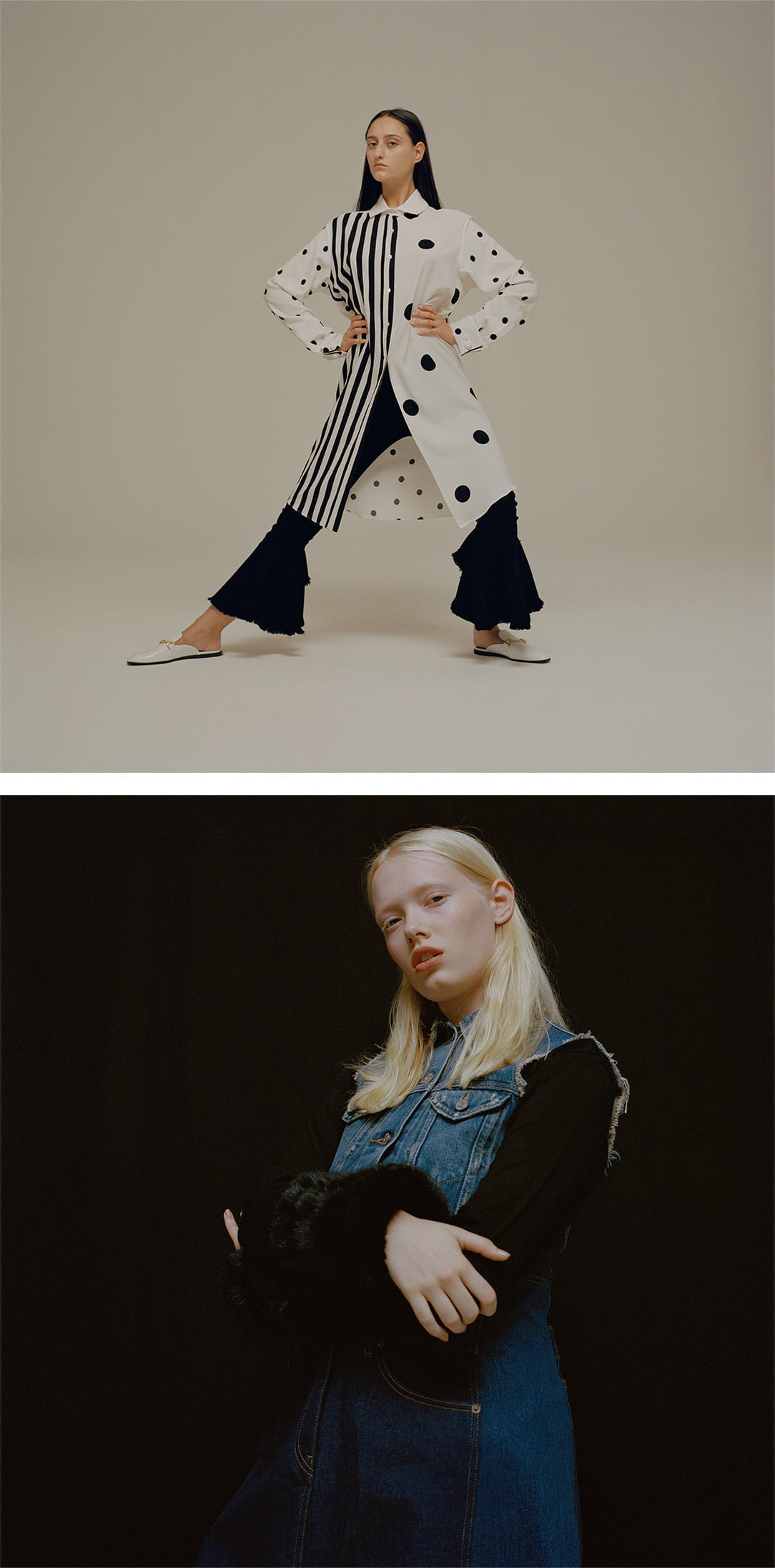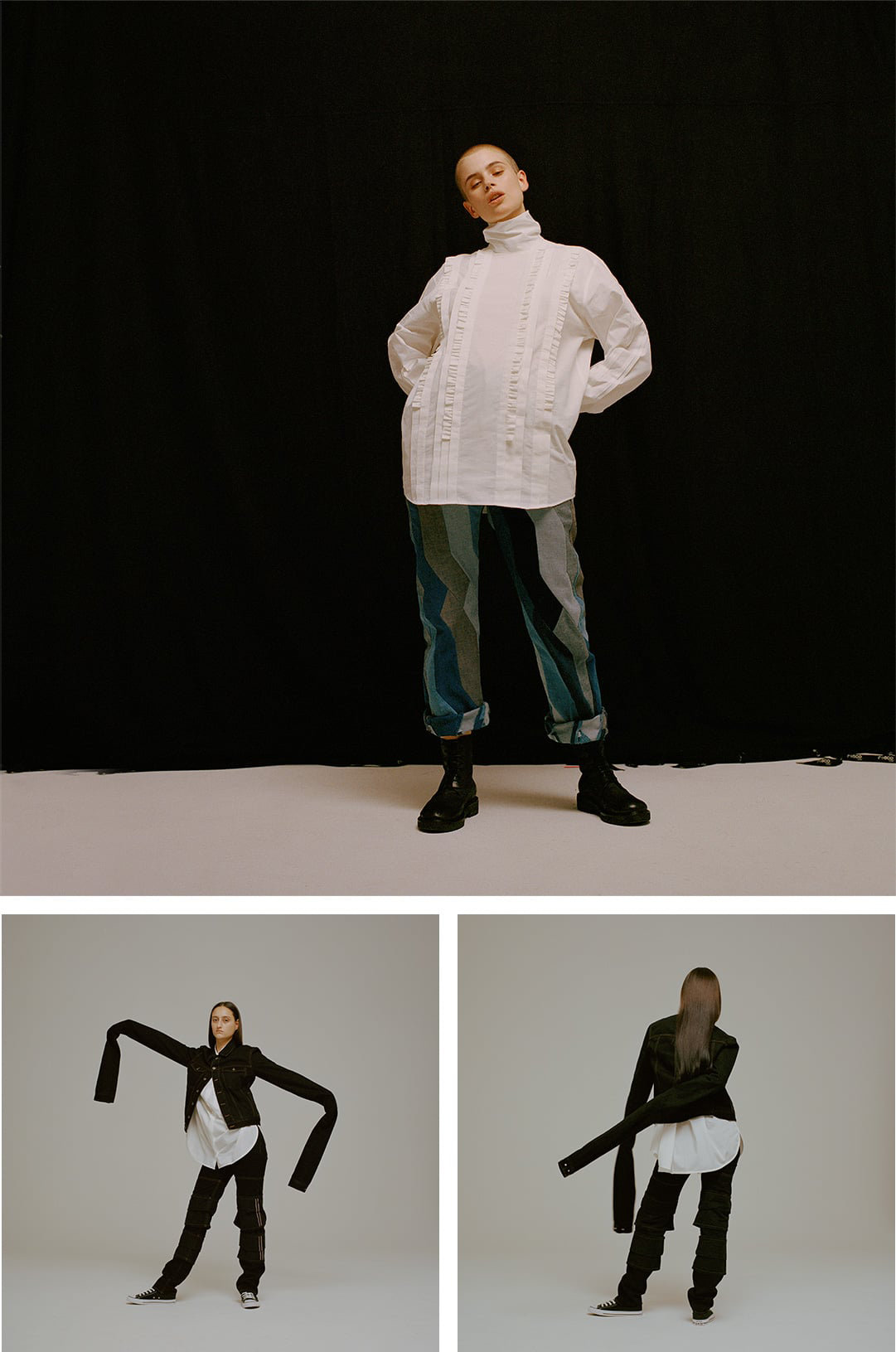 Casja wears Dries Van Noten jeans and shirt / Marsell boots Jess wears Y/Project jacket and jeans / Maison Margiela shirt / Converse trainers
///
Bold move
Think denim is for playing it safe? Think again, as this season's crop of designer denim proves the humble material can make quite the style statement. Much-hyped Parisian label Y/Project (which is earning comparisons to Vetements) has deconstructed the denim classics (think jackets with double-length sleeves and jeans with turn-ups at the knees and thighs), while Dries Van Noten has used his signature geometric print to create the ultimate patchwork jeans.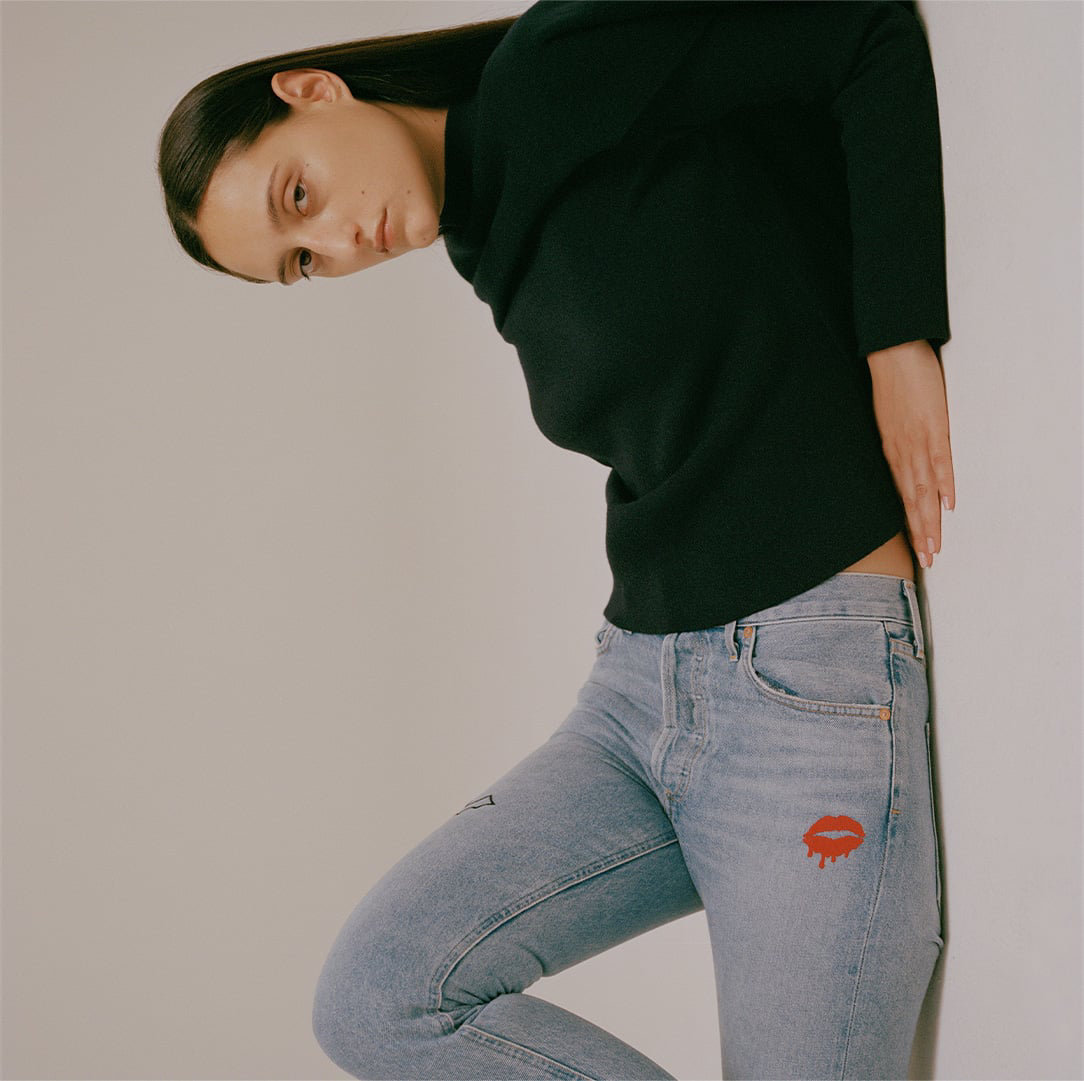 Jess wears Agolde jeans / JW Anderson top (coming soon)
///
In stitches
Call it the Gucci effect or call it the new season's playful mood, but embroidered denim is big news for autumn/winter 2017. Yes, you may have owned a pair of butterfly-embroidered jeans as a kid, but this nostalgic trend is all grown-up thanks to unexpected motifs and cool, relaxed fits. Our top pick? The subtle lipstick and bat embroidery on this pair from LA-based label Agolde oozes California cool.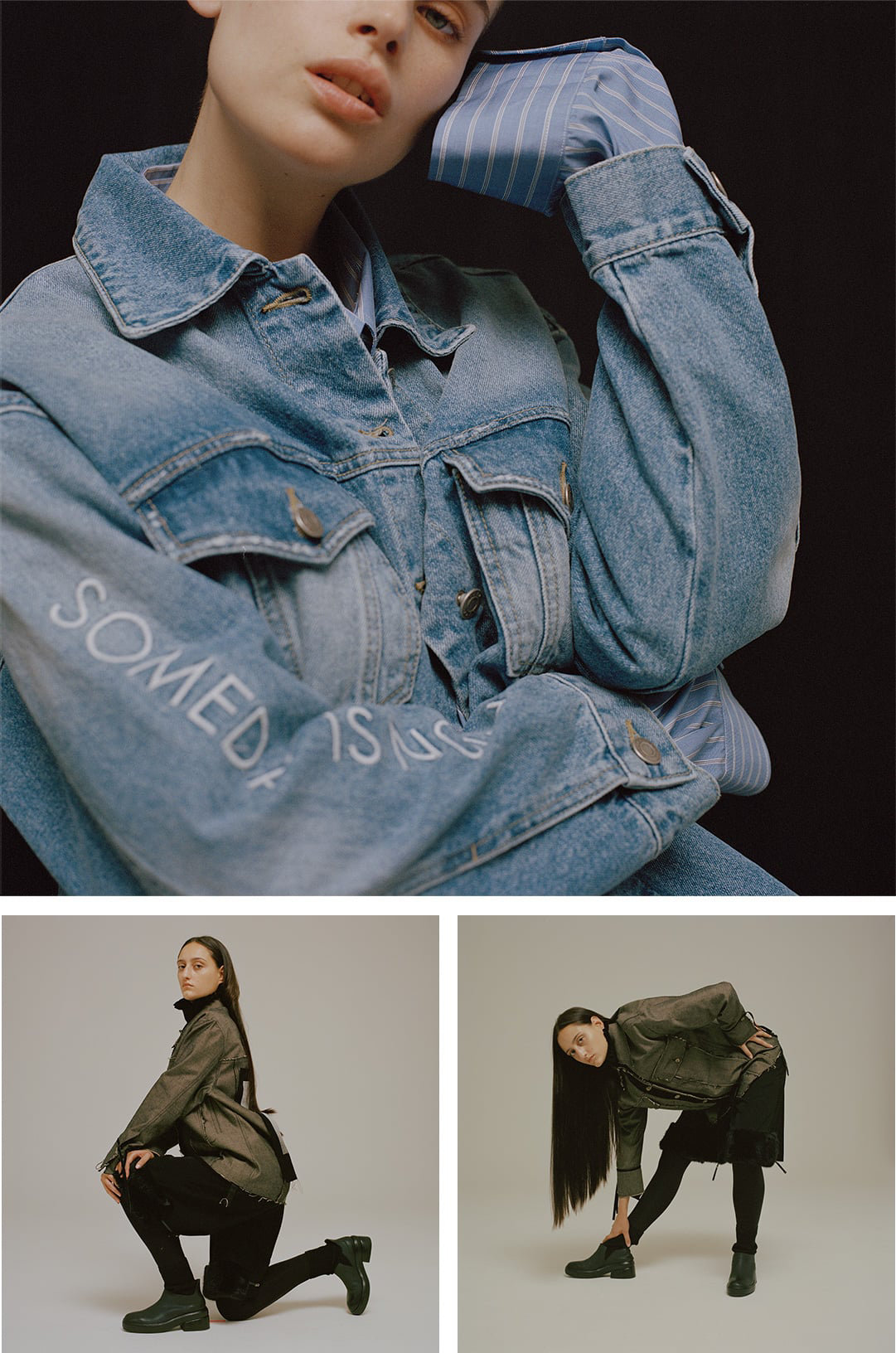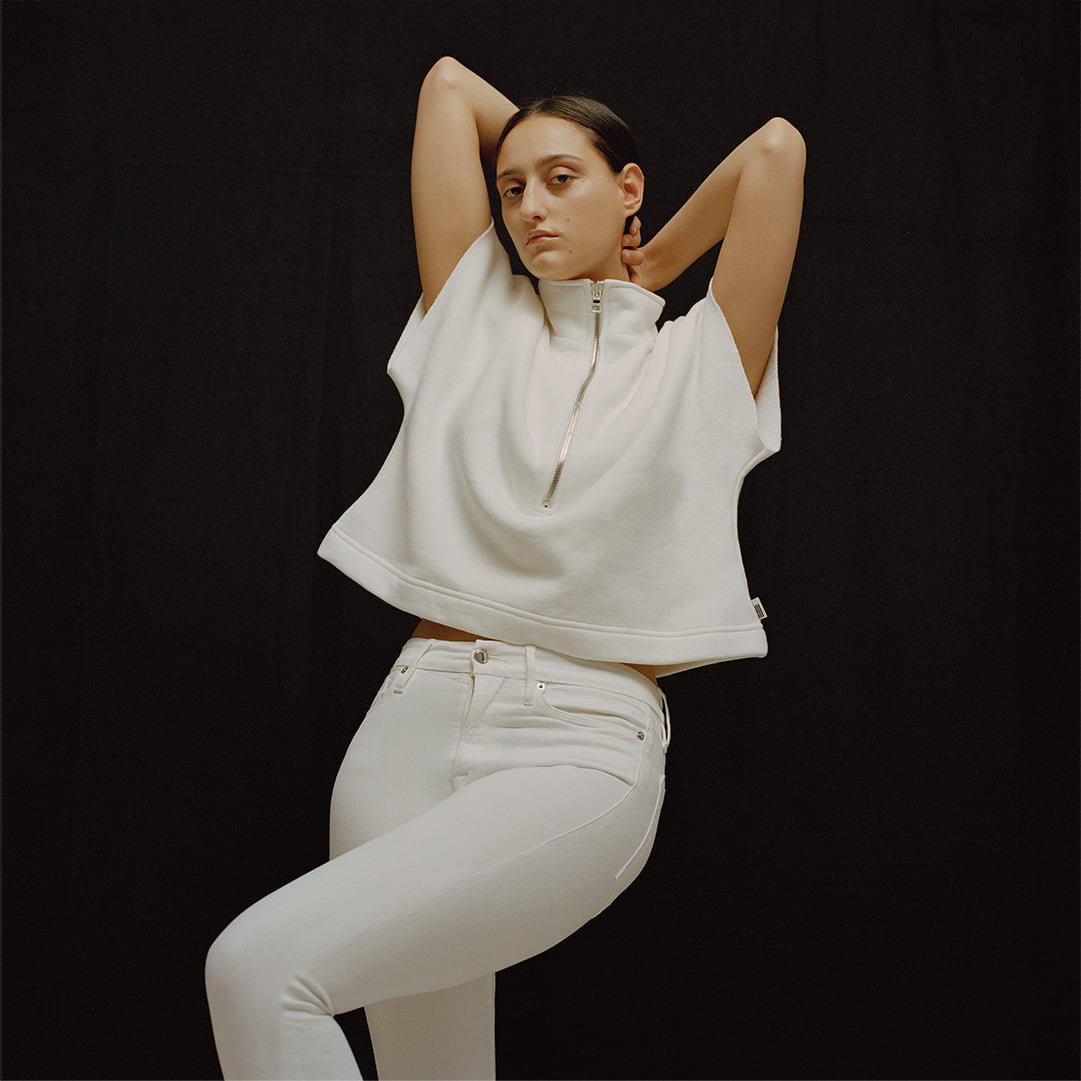 Jess wears Good American white jeans and pullover
///
American girl
Good American, the denim label designed for a curvier and stronger shape by Khloé Kardashian and Emma Grede, was born out of the founders' struggle to find jeans that fit and flattered their body shapes. Now in its second season, the new collection offers a range of curve-enhancing bodysuits – the perfect partner to a pair of the label's super-flattering jeans, which are available in sizes 8 to 24. "We believe every body deserves to be shown off," says co-founder Emma. Hear, hear!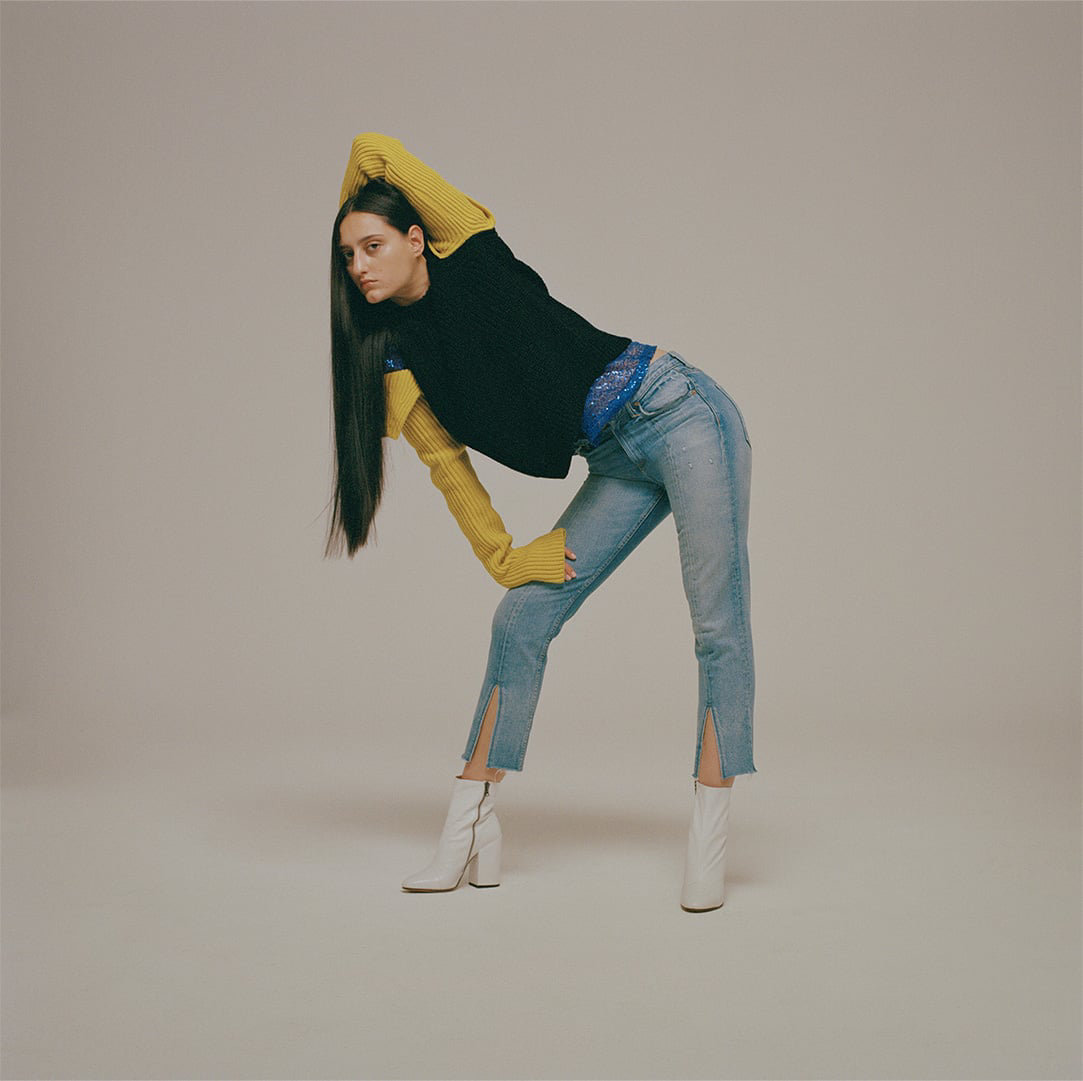 Jess wears Grlfrnd - front-split jeans / Calvin Klein - jumper (coming soon) / Junya Watanabe - top (worn underneath) / Dries Van Noten - boots
///
Split up
Move aside stepped hems and side splits, there's a new denim hemline in town. Enter the front-split &endash; perfect for showing off tanned ankles and your favourite new shoes. We love the relaxed fit of this Grlfrnd pair; keep it casual in a statement knit and sporty trainers, or dress them up with a sleek blazer and strappy sandals.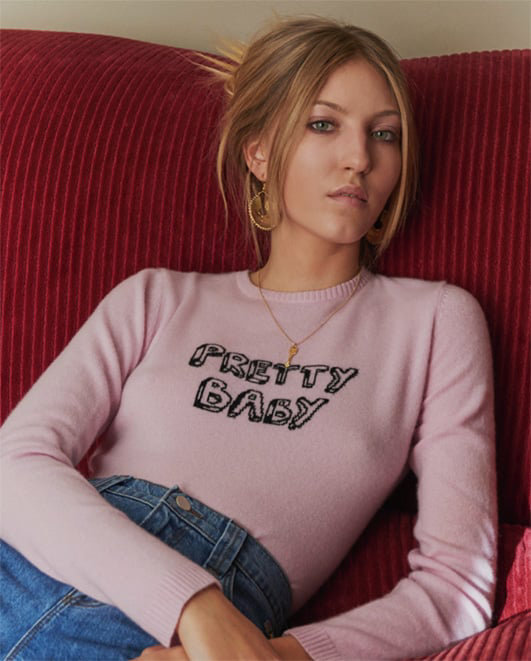 J Brand x Bella Freud Pretty Baby jumper
///
J Brand x Bella Freud
Slogan knitwear queen Bella Freud has teamed up with J Brand to create a capsule collection of her cult sweats, plus the denim pieces to complete the look. Expect flared jeans, gold-Lurex jumpers and a retro-cool jumpsuit, inspired by 70s icons Anita Pallenberg and Britt Ekland. We love the Pretty Baby knit, because, as Bella Freud explained, "when you're thinking denim, you're thinking Brooke Shields".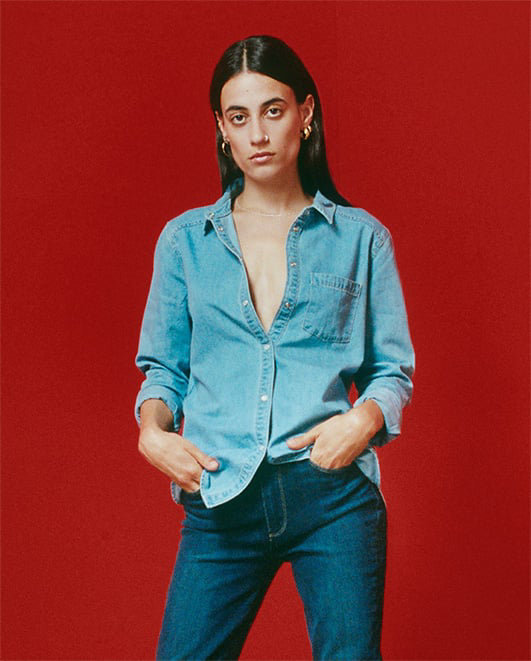 ///
Denim daze
To celebrate our latest campaign, Music Matters at Selfridges, we've teamed up with Dazed Digital and five emerging music artists and creatives – Mobilegirl, Bonaventure, Soraya Jansen, Coucou Chloe and Ojerime – to showcase the best of our new-season denim. Watch our shoppable film and take your pick from the Dazed team's favourite looks from J Brand, Paige Denim, Frame and more.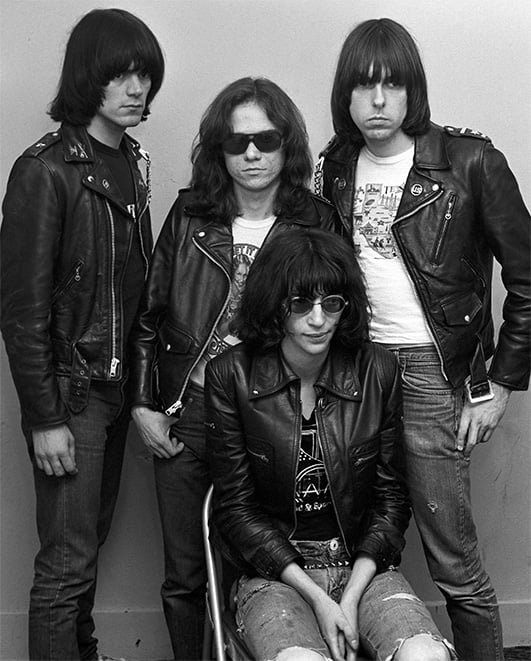 The Ramones in 1978 – REX Features
///
Denim download
From the Ramones in their ripped-to-shreds skinny jeans to Justin and Britney's legendary all-denim matching ensembles (don't tell us you don't remember it), music and denim have created some glorious fashion moments. As part of our current campaign, Music Matters at Selfridges, several brands have created denim pieces exclusively for us, including A.F. Vandevorst's poncho embroidered with band badges, and AG Jeans' David Bowie-inspired denim jacket, complete with Aladdin Sane lightning bolt.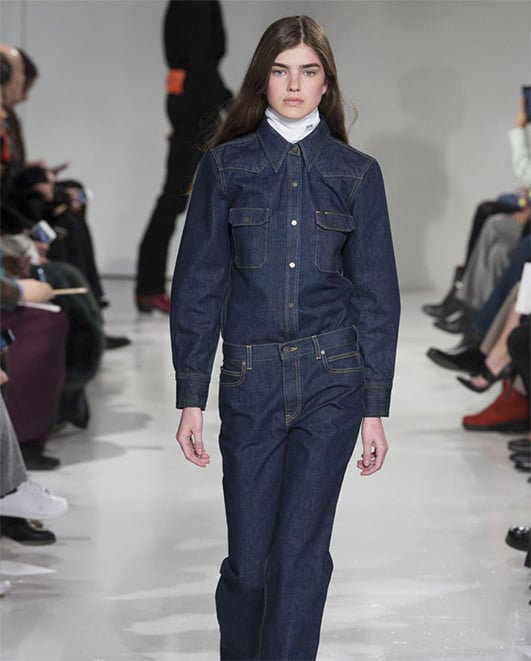 Double denim on the Calvin Klein AW17 catwalk
///
Seeing double
When both Raf Simons (for Calvin Klein) and Kanye West (for Yeezy season 5) decide to send matching double denim down the catwalk, you know it's officially a 'thing' for autumn/winter 2017. Both designers lent the looks an urban cowgirl edge, with stiff-collared shirts and softly bootcut jeans. For maximum impact, take inspiration from the Calvin Klein catwalk and team with cowboy boots. We said this was about making a statement, right? Yeehaw!