Beauty Insider:
how to pamper your mum

If there's one person in the world who deserves a special treat, then it has to be your mum – if only for those all-important parental brownie points. How to win her over? Selfridges Beauty Personal Shopper Rose Gallagher has compiled a top 10 of luxurious goodies to get your mum looking – and feeling – tip-top. You can thank us later.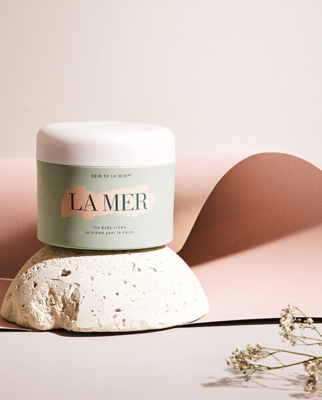 During her 'Bennifer' days (way back in 2004 – we know, right?), it was widely reported that Jennifer Lopez loved Crème de la Mer so much she would lavishly cover her whole body in it (as opposed to solely on her face). Quite the splurge, Jo-Lo. For the mother who deserves the A-list treatment (that's every mum in our book), the gorgeous Body Crème is, perhaps, a more practical option. The soft, whipped formula is infused with La Mer Miracle Broth (used in all its skincare), which nourishes the skin and leaves a comforting, powdery scent. Go on, she's worth it.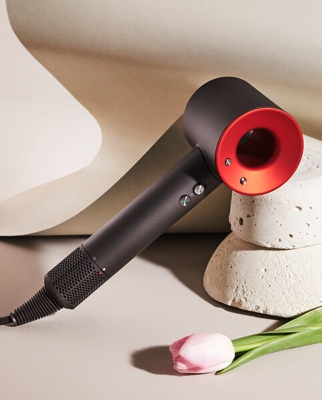 Dyson Supersonic hairdryer set
Ask any mum what they lack most in their life and we reckon most would say time. Enter, then, one of our favourite time-saving beauty devices: the Dyson hairdryer. Using the same technology as a classic Dyson hand dryer, this model halves drying time and is significantly lighter than its other counterparts, making for a quick, easy and enjoyable styling experience. Now available in a striking red shade, it delivers on the function and form fronts in bucket loads. One word: genius.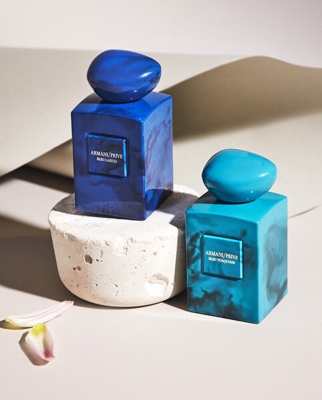 Armani Privé Bleu Turquoise and Bleu Lazuli
Each year, Giorgio Armani unveils new Armani Privé editions in his La Collection des Terres Précieuses, which he originally created as gifts for his friends (urm, Giorgio, can we be in your gang?). Inspired by his travels to India, the latest scents – Bleu Turquoise and Bleu Lazuli – encapsulate the evocative aromas of the country. Housed in luxurious bottles that look like they've literally been carved out of their respective natural gemstone, choose from the oriental, spicy Bleu Turquoise or the sweeter, more floral Bleu Lazuli. If they're good enough for Armani's mates, we reckon they're good enough for your mum.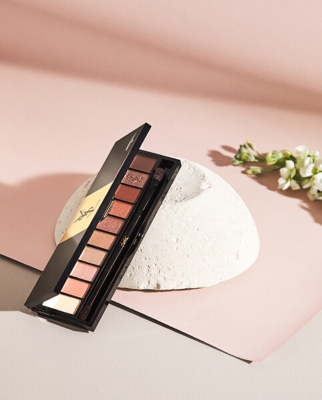 Yves Saint Laurent Tuxedo Eye Palette
How to make your mother feel like a million dollars? This eyeshadow palette from YSL Beauty is just the ticket. Comprising rich caramels and browns, the do-it-all eyeshadow kit has everything from softer daytime shades to deeper, smokier hues with enough warmth to make the iris of the eye sparkle. Perfect for on-the-go mums, it comes in a suitably glamorous gold case, with a double-ended brush and generous mirror.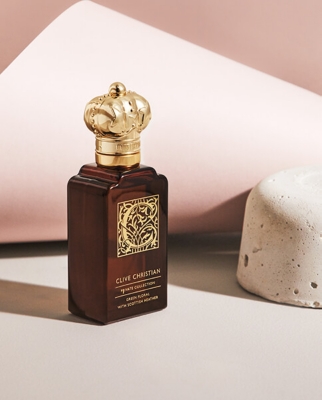 Clive Christian C Feminine
Spring is in the air! Well, it is if you've just spritzed C Feminine from Clive Christian. This fresh, pretty elixir merges crisp grass, pear, apple and camomile among other notes to instantly whisk you off to pastures new. Gentle yet long-lasting, calming yet uplifting: it's the perfect way to ring in the new season.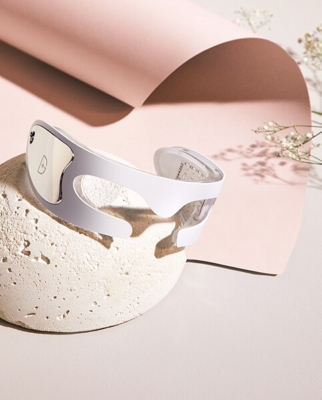 Dr Dennis Gross Skincare SpectraLite Eyecare Pro
For the beauty fanatic, it's time to think outside the box. How about Dr Dennis Gross' genius LED light-therapy treatment, SpectraLite? Designed to stimulate skin collagen production, this nifty LED eye device contains 72 lights that promote plumper, smoother skin over time. Not only will it encourage your mum to take three minutes of well-deserved downtime each day, it also promises visible results in just two weeks.
Beauty Breakfast: 10 March, 9­–10.30AM
Join our panel of brilliant industry experts, the Selfridges Beauty Insiders, for a delicious breakfast while learning about multitasking make-up and other brilliant quick-fix tricks and tips. (Available at Manchester Exchange Square and Birmingham.)
Pamper Afternoon: 10 March, 2–2.30PM
Join us for a relaxing afternoon as you enjoy tasty lunch bites, champagne and an inspiring panel talk from our favourite industry experts, the Selfridges Beauty Insiders. (Available at Manchester Exchange Square and Birmingham.)