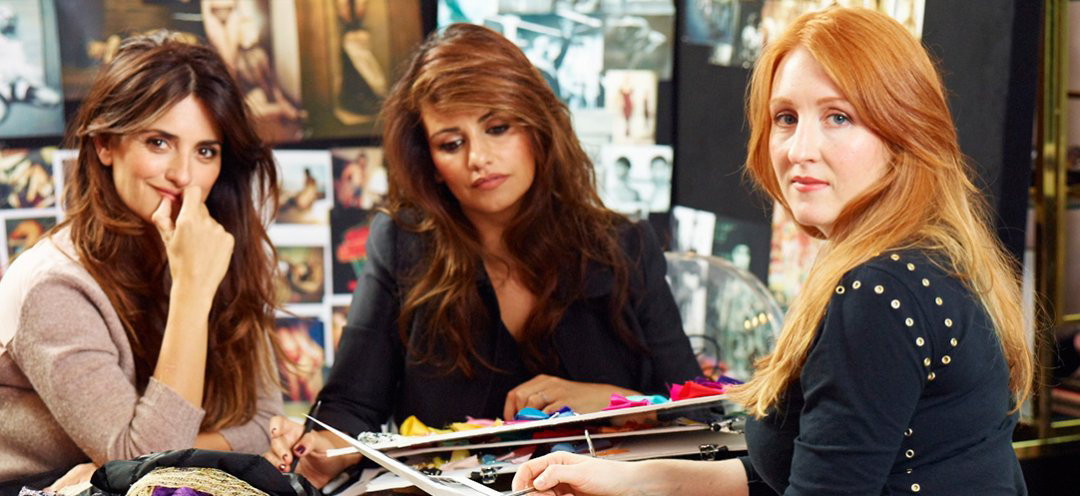 SELFRIDGES MEETS: MÓNICA AND PENÉLOPE CRUZ
Penélope Cruz and her sister, Mónica, know a thing or two about lingerie. Together with Sarah Shotton, creative director at Agent Provocateur, they are the design force behind L'Agent (Agent Provocateur's younger, flirtier sister brand). To celebrate the launch of the irresistible SS16 collection (we want it all, by the way), we catch up with the Cruz sisters to find out more about L'Agent's ethos, what inspires their collections, and how they'll be working this season's underwear-as-outerwear trend.
WHAT ARE THE KEY DIFFERENCES BETWEEN AGENT PROVOCATEUR'S MAINLINE AND L'AGENT?
Penélope: L'Agent has Agent Provocateur's DNA, but it differs in the types of fabrics and colour palette used, and it has a more accessible price point.
Mónica: For me, L'Agent is all about taking risks with colour and offering great wearability.
WHO ENCAPSULATES THE L'AGENT WOMAN?
Penélope: We believe L'Agent is for every woman. There is something to suit each mood and identity, from sexy to fearless, and sporty to romantic.
Mónica: Women, no matter who they are, can play up different parts of their character and lingerie is a great way to explore a new side of yourself.
WHAT WAS YOUR INSPIRATION BEHIND THE NEW SPRING/SUMMER COLLECTION?
Penélope: This season is all about the showgirl. As I'm an actress and Mónica is a dancer, we took our inspiration from the idea of performance.
Mónica: For me, this SS16 collection is our most dramatic yet. Ever since Penélope and I were little, we have loved performing and this collection is really influenced by that passion.
WHAT'S YOUR FAVOURITE PIECE/SET FROM THE COLLECTION AND WHY?
Mónica: This is hard: I love all the pieces. If I had to choose, I would say Rosella – the colour is gorgeous and it is a new shape of bra for us.
We love highlighting curves with our rompers and bodies, creating that hourglass shape whether it's there or not

HOW DO YOU FEEL L'AGENT HAS DEVELOPED SINCE ITS LAUNCH IN 2013? WHAT'S BEEN THE BIGGEST CHANGE?
Penélope: We always had this idea of creating sexy lingerie that is comfortable from day to evening, and I truly believe we have achieved this.
Mónica: The ideas just keep getting better and better! In terms of changes, we now have more choice with soft-cups bras and wireless bodies. Again, it's that key element of creating lingerie that's beautiful but also comfortable.
WHAT'S THE FIRST THING YOU DO WHEN SITTING DOWN TO START A NEW COLLECTION?
Mónica: I love observing women around me, day-to-day, in real life. For me, that's where I find great inspiration. I also look at colour as a starting point when designing. L'Agent is all about bright, daring colours.
Penélope: Sophia Loren is a source of inspiration for our collections; she personifies sexiness in a woman. Mainly, though, my inspiration comes from so many different places – from the girl on the street to old Hollywood movies. Creativity is a constant process.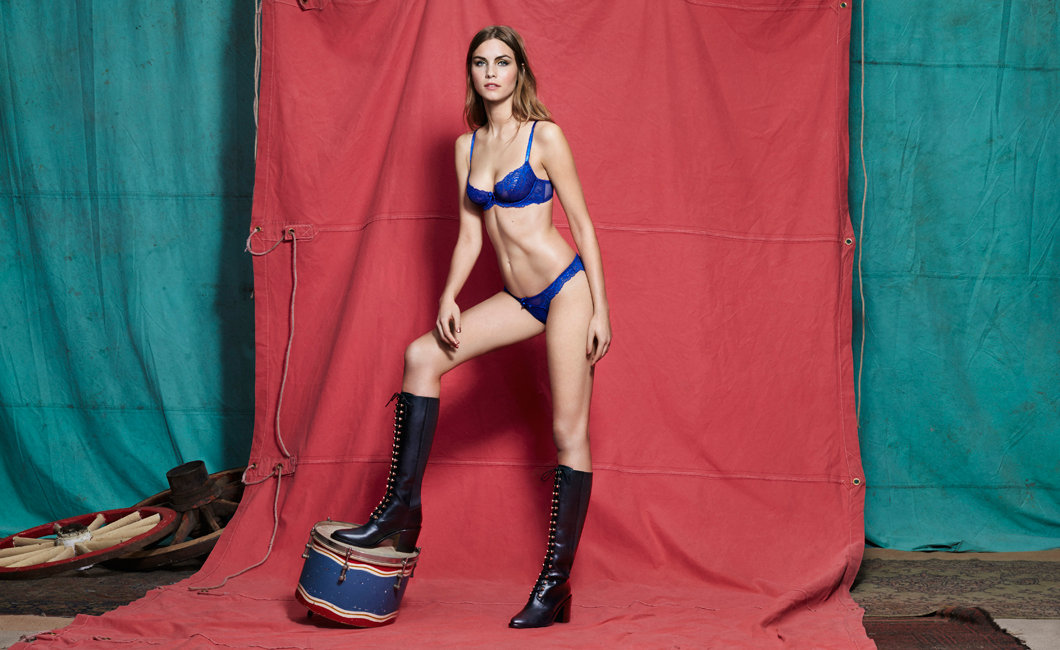 HOW DO YOU KEEP ALL WOMEN'S SIZES AND SHAPES IN MIND WHEN DEVELOPING THE L'AGENT RANGE?
Penélope: For us, this is so, so important. We love highlighting curves with our rompers and bodies, creating that hourglass shape whether it's there or not. The soft-cup styles are great for smaller busts, too.
Mónica: I think all the pieces in the collection would suit someone. Everyone has a different perspective on what is sexy, so we design for all types of women. I was pregnant while designing a collection, which gave me a new perspective and was a great challenge.
L'AGENT IS AN EXAMPLE OF A STRONG COLLABORATIVE PROCESS. HOW DO THE THREE OF YOU ENSURE YOUR CREATIVE IDEAS ARE COHESIVE?
Mónica: My sister and I feel so lucky that Sarah and Agent Provocateur have given us this opportunity with L'Agent. We were such big fans of the brand, so to have our own label is really just amazing. We all bring our ideas to the table, and with the three of us, it is a very natural process.
Penélope: It is so great to work alongside Sarah; she really understands women and their relationship with lingerie. I feel like I have learned so much from her. She knows how to take an idea in my head of something that is super sexy and make it really comfortable and easy, so it isn't annoying to wear.
UNDERWEAR AS OUTERWEAR HAS BEEN REFERENCED STRONGLY IN THE SPRING/SUMMER 2016 SHOWS. HOW WOULD YOU GO ABOUT MIXING YOUR LINGERIE WITH YOUR EVERYDAY WARDROBE?
Penélope: Spring is a great time to add colour and also flash a bit of your bra. I love to add a sexy edge under camisoles and dresses.
Mónica: Our rompers and bodies look so great with a classic shirt over the top and jeans. Effortlessly sexy!