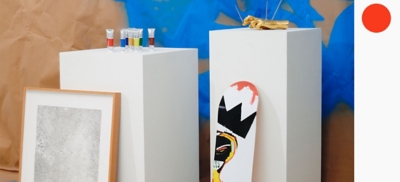 The Art Store & Art Tank events at Selfridges London
Bringing together works from world-renowned galleries, including White Cube, Yorkshire Sculpture Park and Gagosian, the Selfridges Corner Shop on G at Selfridges London is becoming The Art Store.
Shop limited art pieces (Kusama pumpkin or a neon work from Douglas Gordon, anyone?) and an amazing selection of art materials (thanks Cass Art) in store or right here.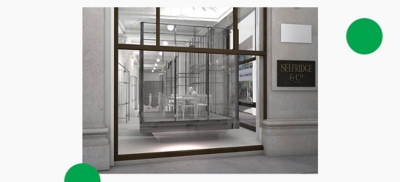 Art happenings in The Art Tank
The Art Tank, placed in the window of The Corner Shop at Selfridges London, will host a series of amazing one-off art happenings that are open to all. From a live piece hosted by Michèle Lamy and Paul Kooiker to portrait sessions with Alexandria Coe and Wilfrid Wood – expect the unexpected.
THIS WEEK:
Monday 14 January
2-4pm
Cass Art Try Me Sessions – watercolour paints
Tuesday 15 January

1-3pm
Cass Art Try Me Sessions – acrylic paint
Wednesday 16 January

2-4pm
Cass Art Try Me Sessions – Calligraphy
Thursday 17 January
9.30am – 9pm

Kate Daudy / Kostya Novoselov Participatory Project
Friday 18 – Sunday 20 January
Various times
Heather and Ivan Morison Residency